"Once you have tasted flight, you will forever walk the earth with your eyes turned skyward,
for there you have been, and there you will always long to return."
- Leonardo da Vinci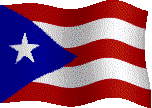 Aircraft Dimensions:
Length: 25' 6" (7.7m)
Wing Span: 29' 0" (8.8m)
Airfoil: NACA 632-215
Tail Height: 7' 6" (2.3m)
Cockpit Height: 6' 3" (1.9m)
Firewall Forward:
Engine: Lycoming
Model: O-360-A4M
Horsepower: 180Hp
Ignition: Dual Electronic (P-Mags)
Propeller: Catto; 3 Bladed, Composite, Fixed Pitch
Aircraft Performance (SL):
Top Speed: 178Kts
Cruise Speed (75%): 142Kts
Stall Speed (Full Flaps): 50Kts
Max Range: (55%): 1,450Nm
Takeoff Roll (MGW): 1,200ft
Landing Distance (MGW): 1,300ft
Aircraft Weights:
Max Gross Weight : 2,500Lbs
Basic Empty Weight: 1,393Lbs
Payload: 1,107Lbs
Max Fuel: 552Lbs (92Gal)
N819PR - KIS4 "Blanquita"

Photos of "Blanquita" at different airports.


These are very large files and
take time to download.

As of 12/3/2021 "Blanquita" has been flying for 20yrs, logged more than 1,500 flight hours with no end in sight.